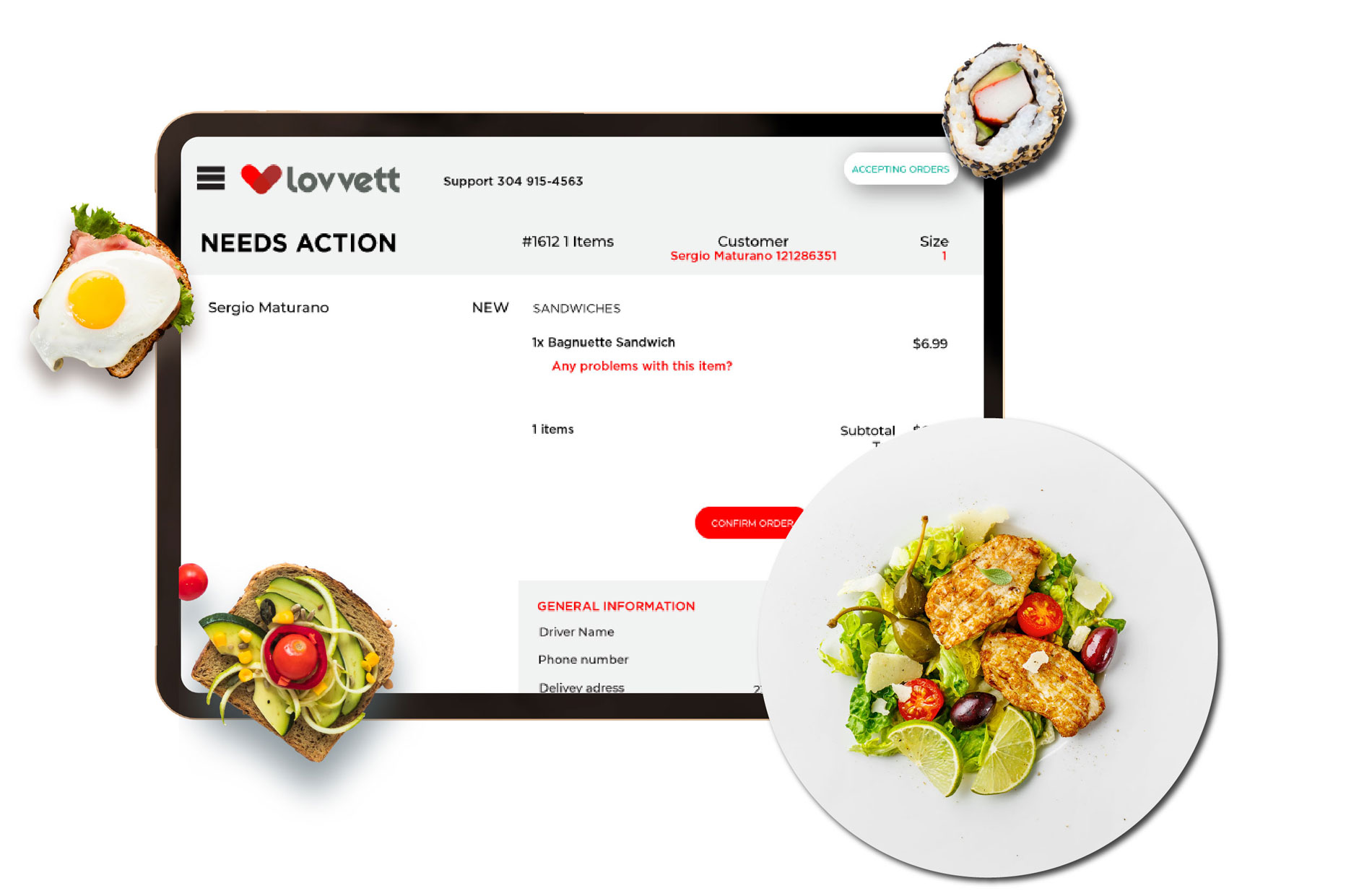 Explore new ways to boost your restaurant online
A virtual restaurant is a delivery-only restaurant concept that is operated from an existing brick and mortar restaurant location.
Virtual restaurants add an additional revenue stream for a restaurant. With no brick and mortar location or additional overhead needed to operate these concepts, they are a great way to get incremental profits for your business.
Virtual restaurants with Lovvett give restaurant partners the opportunity to open a second, delivery-only menu concept. With Lovvett, restaurants can launch their own unique concept or choose from any of our partners list of turn-key Branded Virtual Restaurant concepts to grow their business.
You can launch a virtual restaurant out of your brick-and-mortar location, or out of a ghost kitchen. A ghost kitchen is a professional cooking facility for chefs, restaurant operators, and entrepreneurs to launch a delivery-only brand. Think of them as restaurants without the front of the house. Ghost kitchens are an excellent way for chefs who do not have access to a brick-and-mortar kitchen to launch their own virtual brand. Already established restaurants have also found success using ghost kitchens to expand their delivery capability beyond their brick-and-mortar restaurant's neighborhood.